Bourjois
Volumizer Mascara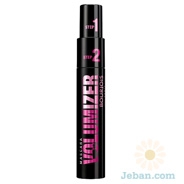 Bourjois
Volumizer Mascara
Product Detail
KILLER VOLUME! NO CLUMPS GUARANTEED!
The new Volumizer mascara works in just 2 steps to build up to 11 x more volume, clump-free.
Its secret? AN INNOVATIVE TRANSFORMABLE BRUSH*.
Choose the volume that suits best your style or the occasion:
- Use Step 1 for extremely defined lashes with 2 x more volume, perfect for the day or if you want to focus on your lips.
- Use Step 1+2 for dramatic lashes with up to 11 x more volume with no clumps, perfect if you want the ultimate show-stopping eyes.

How does it work:
Step 1 - the lightly loaded brush gives you a defined volume and prepares lashes for a second stroke without clogging
Step 2 - the fully loaded brush will coat your lashes to boost and build maximum volume with no clumps.

Its formula builds instant volume to lashes and can be applied layer upon layer without clogging, boosting volume with every stroke.
Price (Size)

URL
Colors
Add to Compare
Favorite
Share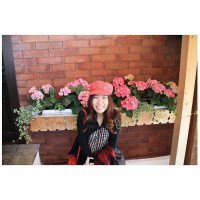 โบ*
7 years ago
ไม่ช่วยเรื่องงอน แต่หนาเข้มมาก
ส่วนตัวแล้วใช้คู่กับมาสคาร่าที่ช่วยเรื่องงอนก่อนแล้วจะเด้งมากกกกก
ติดทน กันน้ำ กันเหงื่อ

4.0

ใช้ง่าย ถนัดมือ

5.0

ล้างออกง่าย

4.0

เพิ่มความยาว-หนา

5.0

ไม่ระคายเคือง

5.0

ดูเป็นธรรมชาติ

4.0