Cathy Doll
Mahad Camu Gluta : All Day Cream UV + Over Night Cream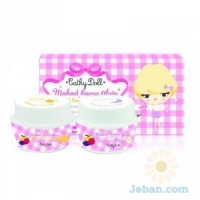 Cathy Doll
Mahad Camu Gluta : All Day Cream UV + Over Night Cream
Product Detail
All day Cream UV Protection not only moisturizes but also whitens your skin while giving it UV protection.

Over Night Cream helps stop melanin production and reduce the dullness of the face. It reduces lines on the skin and increase the skin elasticity. The cream works throughout the night so that your face will look bright and moist when you wake up in the morning.

This twin-pack is fortified with Lakoocha, Camu Camu and L-Glutathione. Lakoocha helps reduce the melanin production in the skin while Camu Camu is packed with fifty times more Vitamin C than your average fruit. L-Glutathione helps fight free radicals that are harmful to the skin.


Direction: Apply Mahad Camu Gluta All Day Cream UV during the day and Mahad Camu Gluta Over Night Cream before bedtime.
Price (Size)

URL
Add to Compare
Favorite
Share
SCORE AVERAGE :
ชุ่มชื้นช่วยให้ผิวยืดหยุ่น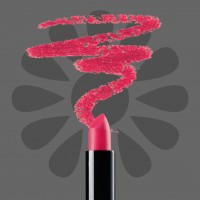 Smileyloli
6 years ago
กระปุกเล็กมาก แอบเสียดายเงิน เกลี่ยง่าย แต่หลุดง่าย
ราคา : ปริมาณ

2.0

กลิ่น

4.0

ใช้ได้กับผิวแพ้ง่าย

4.0

ซึมซาบเร็วไม่เหนอะหนะ

4.0

อุดตัน ตกค้าง

3.0

ชุ่มชื้นช่วยให้ผิวยืดหยุ่น

2.0