VDL
Naked : Cleansing Water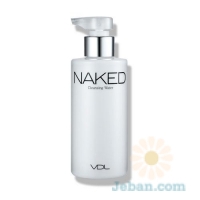 VDL
Naked : Cleansing Water
Product Detail
: Contains only purified water and super hypoallergenic ingredients without oil.

: Cleanses makeup clearly with just wiping off simply.

: Ingredients extracted from olive liquid and plants block skin damage and stimulation from normal cleansing.

: Skin like complex prescribed similar to skin lipide layer minimizes irritation during cleansing and creates smooth skin.
Add to Compare
Favorite
Share