KISSME
Heroine Make : Proof Eye Keep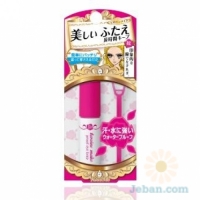 KISSME
Heroine Make : Proof Eye Keep
Product Detail
Kiss Me HEROINE MAKE Proof Eye Keep helps you shape clear-cut, beautiful double eyelid-lines. Those whose double-fold eyelids are unobvious may also use it.

It is very waterproof and sebum-resistant. It is still very adhesive and maintains beautiful eyelids even after a long time.

How to use it
Remove the grease over the eyelids.
Apply the glue to the eyelids.
When it is about to be dried (turns semi-transparent), shape the double eyelid-line with the Y-stick.
Add to Compare
Favorite
Share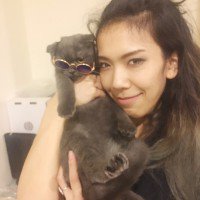 piyayah
4 years ago
เหนียวทน ใช้ทำตา2ชั้นได้ดี
สามารขนาชั้นตาให้ใหญ่ขึ้นได้ แห้งไว้

ใช้ง่าย ถนัดมือ

5.0

ราคาเหมาะสม

5.0

ความทนทาน

5.0

ดีไซน์

5.0

วัสดุที่ใช้ผลิต

5.0

ฟังก์ชั่นพิเศษอื่นๆ

5.0