ZENISWELL
Magic Silky Primer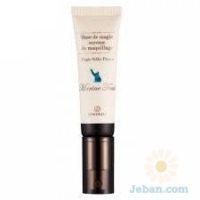 ZENISWELL
Magic Silky Primer
Product Detail
: Covers uneven skin and flaw, and promotes condition of skin base.
: Ocean mineral water from France protects skin and amplifies moisture.
: White sapphire ingredient corrects curves brightly.
: Shinny berry promotes antioxidants, and creates bright color tone.
: Essence like texture fits to skin smoothly and lightly.
: Light and smooth gel polymer without sticky.
Price (Size)

0 (25 ml)

URL
Add to Compare
Favorite
Share