ZENISWELL
Intensive Moisturizing Cream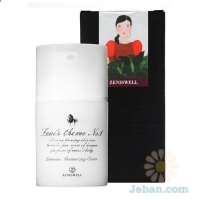 ZENISWELL
Intensive Moisturizing Cream
Product Detail
: Organic complex protects skin against skin oxidation by air pollution
: Restores damaged skin cells to healthy and renews skin smoothly.
: Natural preservative system (willow extract) gives anti-aging care without stimulation.
: Permeates instantly and delivers nutrition to skin layer to keeps healthy and moisturizing skin.
: Rich feeling wraps skin naturally and restores resilience to tired skin.
: 7 NOs (No-chemical preservative, no-artificial fragrance, no-alcohol, and no-synthetic preservative)
: 100% of natural fragrance.
Price (Size)

0 (45 )

URL
Add to Compare
Favorite
Share