ZENISWELL
Q10 Firming Mask 10P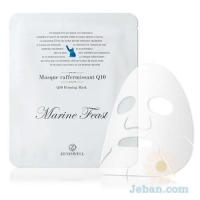 ZENISWELL
Q10 Firming Mask 10P
Product Detail
: Firming mask that lifts slack skin tightly.
: Q10 ingredients fill inside skin and deliver enery to restore vitality.
: Amino acid and vitamin E create resilient skin instantly.
: Vegetable ingredients such as rose hip deliver enriched moisturizing power.
: No need additional skin care, as it contains liquid equivalent to 1 bottle of essence.
Price (Size)

0 (10 ชิ้น)

0 (5 ชิ้น)

URL
Add to Compare
Favorite
Share