Missha
The Style : Good-Bye Crease Eye Makeup Primer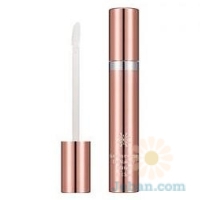 Missha
The Style : Good-Bye Crease Eye Makeup Primer
Product Detail
It's time to say good-bye to crease!

The Style Good-bye Crease Eye Makeup Primer helps minimize crease around the eyes and helps your eye makeup last longer. It clears up dull and dark skin around the eyes and helps to enhance the eye shadow color to create a vibrant look.

Adenosine, an active ingredient for wrinkle care, helps to improve wrinkles and uneven areas around the eyes while Pure Crystal Elastomer helps to express soft and even skin. Oil Minimizing Botanical Extracts like Camellia Extract and Cirsium Setidens Nakai Leaf, helps minimize darkening around eyes by controlling oil effectively. Containing Chamomile Flower Water, Blueberry Extract and Pomegranate Extract, it helps fatigued skin around eyes.
Price (Size)

0 (6 )

URL
Add to Compare
Favorite
Share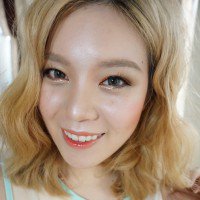 oopeve
5 years ago
ใช้มาตลอดเลย ไม่เป็นคราบด้วย ช่วยปรับสีเปลือกตาให้สว่างขึ้นด้วยค่ะ
ติดทน กันน้ำ กันเหงื่อ

5.0

ปกปิดริ้วรอย

5.0

เกลี่ยง่าย เรียบเนียน

5.0

ควบคุมความมัน

5.0

กระจายแสง / ปรับสีผิว

5.0

ชุ่มชื้น ไม่แห้งเป็นขุย

5.0