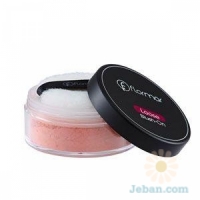 Flormar
Loose Blush On
Product Detail
This loose blush-on developed by Flormar, its soft texture makes application more practical and helps to make-up the skin looks smoother.
Due to its innovative, water-retaining global powder technology it provides blockage of moisture in to the skin and it gives natural, perfect results.
Loose blush–on balances the moisture of skin, its special ingredients brings natural and silky touch to the texture. Helps the skin looks fresh.
Product formulation has active ingredients that protects skin from against UV rays.
Price (Size)

URL
Add to Compare
Favorite
Share