Le Métier de Beauté
'True Color' Eyeshadow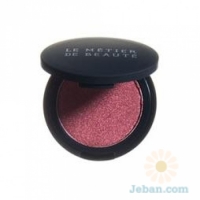 Le Métier de Beauté
'True Color' Eyeshadow
Product Detail
This ultrafine powder possesses superior blendability and outstanding color payoff. Weightless, true-to-color pigments. Adjustable coverage, transparency and intensity. Comes in a range of finishes including matte, shimmer and satin.

Matte (M): A smooth, velvety texture offering full coverage without sheen.
Satin (Sa): A rich, silk-like consistency offering sheer coverage with a subtle sheen.
Shimmer (Sh): A refined, pearl-like texture offering full coverage with maximum sheen.
By Le Métier de Beauté.
ไอเท็มนี้ดูแลเรื่อง
Add to Compare
Favorite
Share