Le Métier de Beauté
Eye Brightening and Setting Powder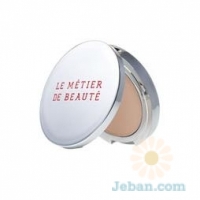 Le Métier de Beauté
Eye Brightening and Setting Powder
Product Detail
Comes as close as you can get to under-eye perfection. This versatile product gives a clean start to any look.

Lightweight powder sets concealer and illuminates the under eye area for a radiant, smooth matte finish.
Creates perfect upper lid canvas for eye shadow.
Micronized pigments will not settle in fine lines or accentuate shadows.
Absorbs excess oils to create perfect canvas for makeup application.
Provides crease resistant, long-wearing coverage.
Suitable for all skin types.
By Le Métier de Beauté.
Add to Compare
Favorite
Share