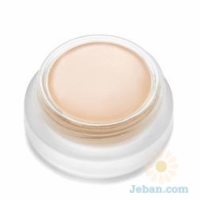 RMS Beauty
"Un" Cover-up
Product Detail
Formulated to reveal and enhance healthier looking skin…not just cover it up. Completely lightweight and hydrating to the skin, the 'un'cover-up will reveal more youthful and radiant skin. Minimizes the appearance of pores and rejuvenates the skin.

00: Our lightest shade for the true snow whites.
11: A pale shade with a subtle yellow base.
22: Our biggest seller. With its yellow base, this shade is great light-medium skin tones.
33: A slightly warm tan color.
44: A darker tan color, which can also be used for creating a tanned effect or for contouring if desired.
Price (Size)

0 (6 g)

URL
Add to Compare
Favorite
Share
ใช้เวลาไปตปท.อากาศหนาวๆ ผสมกับออย ลื่นๆเกลี่ยง่าย ไม่อุดตันถึงอุดตันน้อย ไม่ได้ปกปิดดี เหมาะกับคนหน้าใสๆ
ติดทน กันน้ำ กันเหงื่อ

3.0

ใช้ง่าย ถนัดมือ

3.0

เฉดสีหลากหลาย

3.0

เกลี่ยง่าย เรียบเนียน

3.0

ปกปิดรอยดำ-แพนด้า

4.0

ชุ่มชื้น ไม่แห้งเป็นขุย

5.0