Medicox
Anti-imperfection : Spotless Serum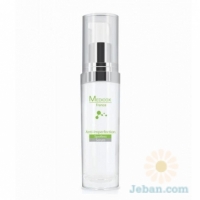 Medicox
Anti-imperfection : Spotless Serum
Product Detail
An acne-fighting treatment serum that prevents breakouts, unclogs pores, and restores clarity.
Infused with a remarkable blemish-clear patent ingredient AC. NET.
Penetrates quickly into skin and helps eliminates the formation of blackheads, comedones, acnes and blemishes.
Calms the inflamed acne and reduce the appearance of pore size.
Enhances skin's self-renewal process, boosts cell energy and significantly inhibits the next breakout.
Price (Size)

URL
Add to Compare
Favorite
Share