VT Cosmetics
BT21 : Lippie Stick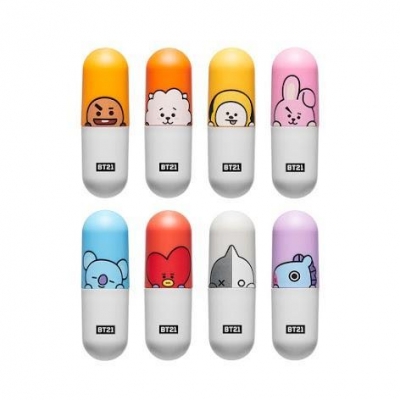 VT Cosmetics
BT21 : Lippie Stick
Product Detail
The 'Lippy stick' produces a vibrant lip color with soft wearing and clear color.

For Gradient Lips: Apply the lipstick on the inside of the lips. Using fingers, lip brushes, etc. to apply a natural touch.

For Full Lips: To produce a vivid color, apply lipstick several times along the lip line. Apply with a cotton swab or brush to hold the lip line.
Add to Compare
Favorite
Share